Front Porch Punditry » The Woodshed » pookie's toons » Today's Toons 4/20/15
#1
Today's Toons 4/20/15
by
pookie18
20.04.2015 06:42


Click for related video: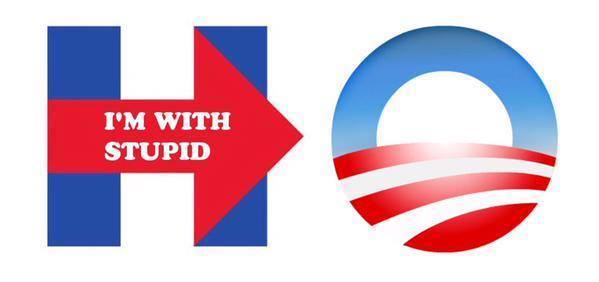 Click for related video: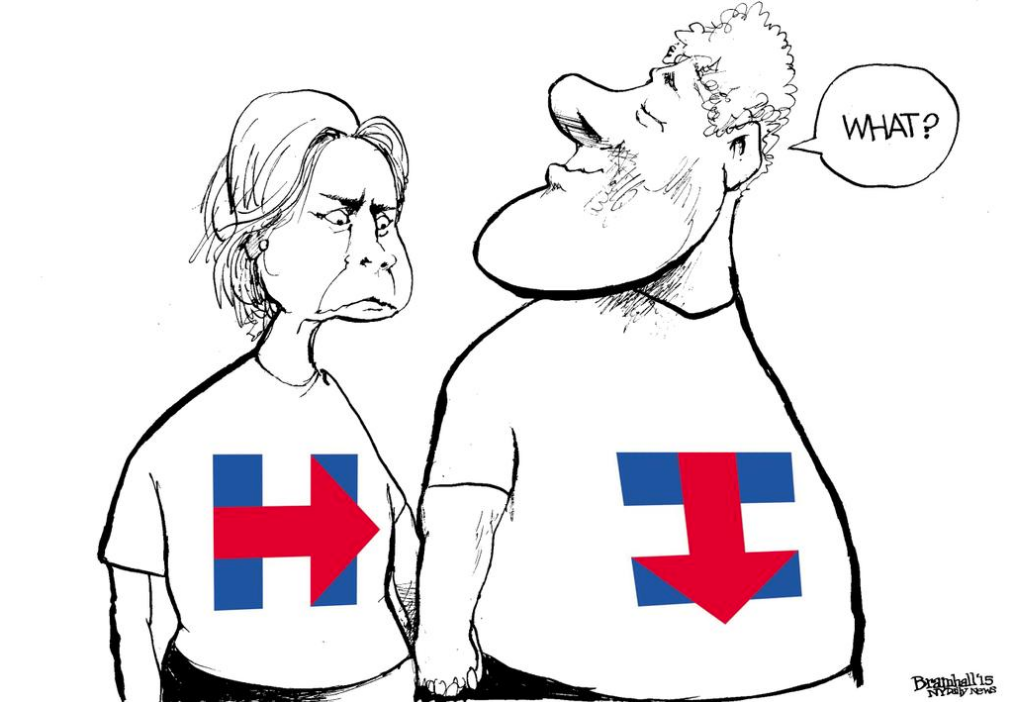 Click below for Tony's toons:



Click below for story:



Click for related video:



Click below for video:



Click below for related video:



Click below for related story:



This Thread Brought To You By The Letter P:




In Case You Missed It Dept.:

The IRS Commissioner John Koskinen said his agency has finally eliminated the backlog of applications from groups seeking nonprofit status. Let me guess. He let Lois Lerner "file" their applications?

Josh Earnest said that President Obama is considering a possible "military option" for Iran. Don't know if Obama's plan will work. We don't have any troops in Iran to withdraw.

The University of Michigan plans to open a 23-acre "mini-city" where automakers can test autonomous cars. It's very detailed. It even features a robotic Democrat Mayor spending it into bankruptcy.

Fed Chair Janet Yellen called for more research into "income inequality" in the United States. What, nothing on world peace or nuclear proliferation?

The Department of Homeland Security is seeking to create a national license-plate tracking system. Bet within a year they'll be making you take off your shoes before getting in your car.

After meeting with Cuban President Raul Castro, President Obama will remove Cuba from a list of state sponsors of terrorism. Oh. I thought that didn't happen until after they started enriching uranium.

Fed Chair Janet Yellen said she'd like to see more studies done to answer the question "how do some places advance economically?" Well, for starters, by not blowing money on pointless studies.

On ABC's "This Week", Democrat California Governor Jerry Brown said that, due to the drought, Californians will face heavy fines for taking long showers. Leading to new tourism slogans such as "Tennessee: come for the low taxes, stay for the slow showers".

John Kerry said of the botched Iran nuclear talks, "we've opened up the opportunity to negotiate". Yes, and I'm sure Pandora bragged to her friends about "finally getting that box open".

In health news, the White House has "declared war" on three antibiotic-resistant diseases. From now on, antibiotics will only be allowed to assist your immune system in an advisory capacity.

John Kerry said that "Iran has proven that it will join into an agreement and then live by the agreement". It's true. Look how they're still abiding by that "death to America" promise they made.

Scientists say they're now several steps closer to being able to resurrect extinct species. Might want to start with the Founding Fathers, before it's too late.

-- Fred Thompson

President Obama conceded on NPR Tuesday that Iran could build a nuclear weapon in thirteen years. However he assured the American people that Iran will get no nuclear weapons on his watch. Barack Obama just assumes that nobody will care whether they live or die once he's no longer in office.

State Department spokesperson Marie Harf dismissed Henry Kissinger's editorial that questions the U.S.-Iran nuclear deal as a bunch of big words. She's guarding the president's lasting world legacy. Barack Obama started as America's first black president and he ended up as the Father of Greater Iran.

Joe Biden put a baby pacifier in his mouth at the British Embassy Friday after Mike Bloomberg was knighted. He pulled the pacifier out of Bloomberg's grandson's mouth, put it in his mouth and posed for TV cameras. Last night Joe Biden's train of thought was derailed and there were no survivors.

California Governor Jerry Brown spared farmers from the mandatory water cuts that he ordered last week. However he did order a thirty-five percent reduction in all water consumption in Beverly Hills. Men have begun picking up women at Dan Tana's by offering to take them to Vegas for a shower.

The Residence is a new book about life in the White House residence that quotes a maid saying Hillary Clinton clocked Bill with a book so hard, there was blood all over the bed sheets. No one can believe it. It's the first evidence ever published which indicates that Bill and Hillary were in bed together.

Hillary Clinton announced her candidacy Sunday for the Democratic nomination for president of the United States in a ninety-second online video. Her political liabilities are as well known as her assets. Hillary Clinton has tremendous name recognition, and if she can overcome that, she could win.

Hillary Clinton spoke to the concerns of everyday Americans in a campaign video Monday. She mentioned the gays and lesbians and transgenders, but she made no mention at all of al-Qaeda. Until al-Qaeda registers in California as a sexual preference, Democrats are going to pretend they don't exist.

President Obama told Congress not to interfere with the U.S.-Iran nuclear deal Monday as the Senate returned to work. Lawmakers are worried. He just gave Iran such an open pathway to nuclear bombs it practically guarantees that he'll be retiring to Hawaii instead of a targetable U.S. city.

Mexican Army officials confirmed reports Tuesday that ISIS has set up training camps for terror activities just south of the U.S. border, located in drug-dealer-controlled territory. President Obama is very upset. Now that they're in business for themselves, the free market will turn them into Republicans.

Hillary Clinton was driven from New York to Iowa Monday in a dark van with tinted windows. On the way, she stopped at a Chipotle and wore sunglasses so that nobody would notice her. If it looked any less like a presidential campaign, all the cable news networks would have issued a missing blonde alert.

Hillary Clinton toured Kirkwood Community College in Iowa Monday where the school placed all the students on lockdown when Hillary arrived. The candidate insisted. Ever since someone explained to her that a smartphone can take a video and put it on YouTube she refuses to go out in public.

Hillary Clinton's arrival in Iowa aired live Tuesday as reporters and photographers ran wildly after her arriving van but they didn't get close enough to ask about her e-mail deletions, her Benghazi screw-ups or Clinton Foundation donations. These are the good old days. How can comedians not love a candidate who charges three hundred grand a speech to talk about income inequality in America?

-- Argus Hamilton

Hillary Clinton is running for president. This time around, she promises to be warm and approachable. Like me.

Hillary's trying to appear downhome. Earlier today she was sitting on the front porch of a general store whittling a pantsuit.

Hillary Clinton is driving across Iowa in a van. It's to get to know the people she'll never, ever see again in her life.

Hillary went to a Chipotle in a tortilla pantsuit.

-- Letterman

Hillary Clinton announced she's running for president. Yesterday in Ohio, Hillary popped into a Chipotle and she ordered a burrito bowl with chips and salsa. And on her way out she said, "That locks down the Hispanic vote."

Jeb Bush welcomed his fourth grandchild. The new Bush grandchild is happy, healthy, and will be running for president in 2048.

Hillary Clinton is trying an entirely different approach with Iowa than the one she tried eight years ago when she lost there. She will not start speeches by saying, "Hello, Iowa, or Idaho, or whichever one you are."

Hillary Clinton is making income inequality a central theme in her campaign. Yeah, for example, today she pointed out that her husband makes $300 million a year. She has to get by on $200 million a year, and that's not fair.

-- Conan

Hillary is promising to get big money out of politics. And to help her get elected so she can do that, she is raising millions of dollars from Wall Street hedge fund managers. We wish we could say this is a joke but it's actually true.

-- Sierra Marlee





(Thank you, Rev)
#2
RE: Today's Toons 4/20/15
by
ThirstyMan
20.04.2015 10:02
Oh we could,

But Mrs. Clinton, there's blood in the water

and it's so hard to control the sharks when they smell blood.






thanks Pookie!
#3
RE: Today's Toons 4/20/15
by
pookie18
20.04.2015 10:11
Quote: ThirstyMan wrote in post #2

---

Oh we could,

But Mrs. Clinton, there's blood in the water

and it's so hard to control the sharks when they smell blood.





thanks Pookie!

---
https://www.youtube.com/watch?v=ZvCI-gNK_y4
You're welcome, ThirstyMan!
#4
RE: Today's Toons 4/20/15
by
Cyber Liberty
20.04.2015 13:24
Thanks for the thread, Pookie!!!
#5
RE: Today's Toons 4/20/15
by
pookie18
20.04.2015 13:25
Quote: Cyber Liberty wrote in post #4

---

Thanks for the thread, Pookie!!!

---
My pleasure, CL!
#6
RE: Today's Toons 4/20/15
by
Cincinnatus
20.04.2015 16:33
#7
RE: Today's Toons 4/20/15
by
pookie18
20.04.2015 16:37
Quote: Cincinnatus wrote in post #6

---

Pagyamanan , Pookie

---
You're welcome, as always, Cincinnatus!