Front Porch Punditry » News » National News » Famed actor James Garner dies at 86
#1
Famed actor James Garner dies at 86
by
algernonpj
20.07.2014 13:28
Famed actor James Garner dies at 86
By Todd Leopold, CNN
updated 9:59 AM EDT, Sun July 20, 2014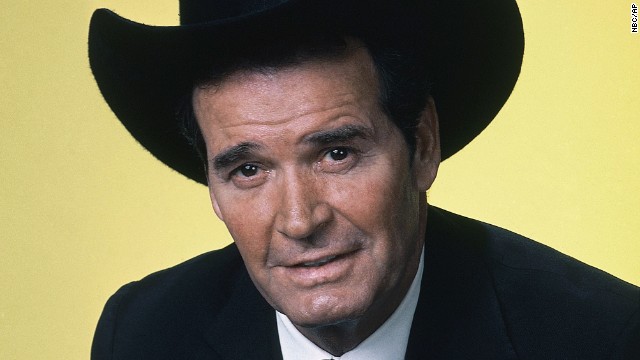 (CNN) -- James Garner, the understated, wisecracking everyman actor who enjoyed multi-generational success on both the small and big screen, has died. He was 86.

Police, who were called to his residence Saturday night in Los Angeles, say he died of natural causes.

Garner starred in hit TV series almost 20 years apart -- "Maverick" in the late 1950s and "The Rockford Files" in the 1970s. He also had a notable film career, starring in such classics as "Sayonara" (1957), "The Great Escape" (1963), "The Americanization of Emily" (1964), "Grand Prix" (1966) and "Victor/Victoria" (1982), as well as the TV movies "My Name Is Bill W." (1989) and "Barbarians at the Gate" (1993). More recent films included "Space Cowboys" (2000) and "The Notebook" (2004).

He was fiercely independent, challenging the studios on both "Maverick" and "Rockford" when he felt he wasn't being treated fairly. He sued studios twice and won both times.

"The industry is like it always has been. It's a bunch of greedy people," he told The Los Angeles Times in 1990.

...............................................

More:
http://www.cnn.com/2014/07/20/showbiz/james-garner-death/
#2
RE: Famed actor James Garner dies at 86
by
Cincinnatus
20.07.2014 16:22
He was likable, served in the Army in Korea, and visited our troops in Vietnam. All to the good but he was also just another air head Liberal.

"Garner was a strong Democratic Party supporter, contributing over $7,500 to Democrats running for federal office the past seven years, including Dennis Kucinich (for Congress in 2002), Richard Gephardt, John Kerry, Barbara Boxer, and various Democratic committees and groups. Since 1982 Garner has given at least $29,000 to Federal campaigns, of which over $24,000 has been to Democratic Party candidates.[50]

On August 28, 1963, Garner was one of several celebrities to join Martin Luther King Jr. in the "March on Washington for Jobs and Freedom." In his autobiography, Garner recalled sitting in third row listening to King's "I Have a Dream" speech.

For his role in the 1985 CBS miniseries Space, the character's party affiliation was changed from Republican as in the book to reflect Garner's personal views. Garner said, "My wife would leave me if I played a Republican".[51]

Prior to the entry of ex-San Francisco Mayor (later U.S. Senator) Dianne Feinstein, there was an effort by Democratic party leaders, led by state Senator Herschel Rosenthal, to persuade James Garner to seek the 1990 Democratic nomination for Governor of California.[52][53]"

https://en.wikipedia.org/wiki/James_Garner#Politics

One of his best known quotes, from his autobiography, was that he was " "a card-carrying liberal—and proud of it."

RIP anyway James.
#3
RE: Famed actor James Garner dies at 86
by
ThirstyMan
20.07.2014 17:07
Yes, RIP anyway Rockford.
#4
RE: Famed actor James Garner dies at 86
by
Sanguine
20.07.2014 21:03
I loved the Rockford Files. Had a big crush on James Garner, even though he was an "older man".
#5
RE: Famed actor James Garner dies at 86
by
ThirstyMan
20.07.2014 21:15